Adequate sleep prevents disease and improves longevity.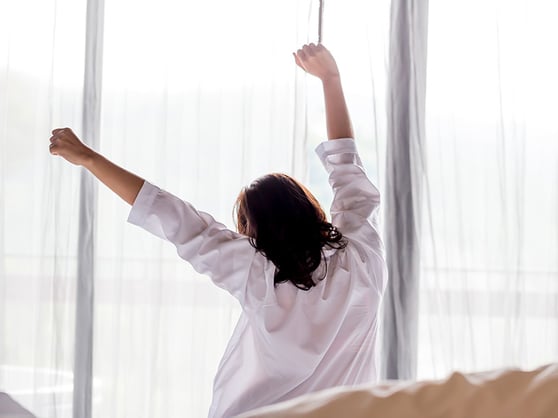 With 44% of Singapore's adults getting fewer than 7 hours of sleep each night, insufficient sleep is a public health epidemic. Research shows that sleeping less than 7 hours per night significantly increases your risk of developing the following chronic diseases:
diabetes
obesity
heart disease
depression
cancer
Alzheimer's disease
And if you don't get enough sleep, there's a really good chance you don't get enough physical activity or make good food choices - all of which are also linked to many diseases and early death.
MORE ABOUT DAILY HABIT #4: I WILL BE IN BED WITH MY EYES CLOSED AT LEAST 7.5 HOURS BEFORE I NEED TO WAKE UP
This habit guarantees the minimum recommended amount of 7 hours each night, considering the average time it takes to fall asleep is 10-20 minutes. Meeting the recommendation reduces risk of diabetes, cardiovascular disease, obesity, and depression, and will improve your mental performance.
How do I build this habit?
Decide what time you need to be in bed based on your next-day wake time Dim the lights, power off all your screens, and slow down during the last hour before bed Commit to this strategy consistently and build it into your nighttime routine!
How do I measure my success?
Monitor: Make a note in the morning if you didn't manage 7.5 hours in bed. Remind yourself that better beats perfect, and try again the next night!
Sources: