Your healthy secret weapon: adequate sleep improves your energy and decreases stress.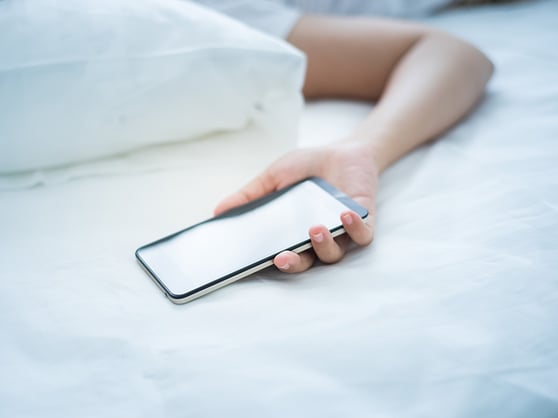 What if you could put more effort into everything you do? What if you could deal with adversity better? Bounce back faster? Thrive under pressure? Pretty awesome, right?
Sleep can make it happen. Adults who sleep enough,
have more energy
put more effort in everyday tasks
make better decisions
feel less irritable and overwhelmed
have more patience and motivation
Adequate sleep makes us more resilient to everyday stress, better able to manage our emotions, and less likely to experience symptoms of anxiety and depression.
Read also: Why millennials are finding it hard to fall asleep fast and naturally at bedtime?
Who knew sleep was so great?
MORE ABOUT DAILY HABIT #1:
"I WILL TURN OFF ALL ALERTS ON MY MOBILE WHEN I GO TO BED"
This habit helps you fall and stay asleep without disruption. It also acts as a cue that gives your brain permission to disconnect and have a restful and uninterrupted sleep.
How do I build this habit? 1. Set your mobile device to "airplane mode" or "do-not-disturb" to turn off all alerts before entering your bedroom. 2. Put your device out of reach before getting into bed or, if you use it as an alarm clock, turn it face-down. 3. Commit to this strategy every night!
How do I measure my success?
Monitor: Make a note in the morning if you left your alerts active overnight.
Read more:
Sources: