Adequate sleep improves productivity and mental performances.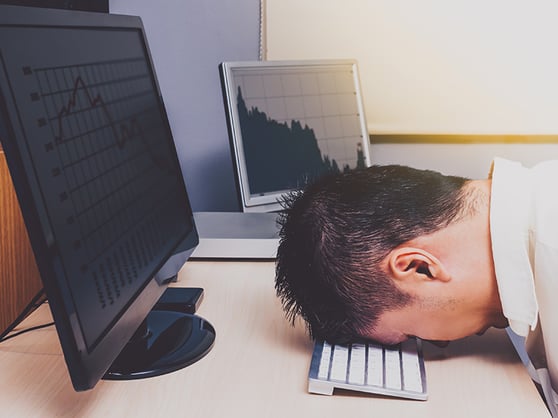 Falling asleep at the office doesn't mean you're working too hard. It means you're not sleeping enough at night.
Sleeping fewer than 7 hours per night is a real drag on your performance, resulting in…
decreased attention and effort
poor mood and decision making
impaired working memory and executive function
decreased logic and reasoning ability

irritability, rigid thinking and lack of creativity
Want to impress your boss, or get the most out of your employees? Instead of logging long hours at the office or answering emails at bedtime, consider the performance boosting effects of sleep.
MORE ABOUT DAILY HABIT #3:
I WILL NOT CONSUME CAFFEINE AFTER 2PM (A MINIMUM OF 6 HOURS BEFORE BED)
Caffeine has a half-life of six hours in our blood, which means that six hours after drinking a coffee, half of the caffeine from that coffee is still hanging around. This habit helps prevent the difficulty falling asleep and decreased sleep quality caused by caffeine in the blood, and reduces the chance of excessive caffeine consumption

How do I build this habit?
Switch to caffeine-free beverages like herbal tea, decaf coffee, and water after 2pm.
Bring your favourite caffeine-free beverages with you to work, and make sure you have a mug or cup you like drinking from.
Commit to this strategy consistently and build it into your afternoon and evening routine!
How do I measure my success?
Monitor: Make a note in the morning if you didn't give yourself 6 hours without caffeine before bed. Like any healthy habit, doing a little better each day makes a big difference in the long run.
Sources: