Screens distrupt our healthy nutrition habits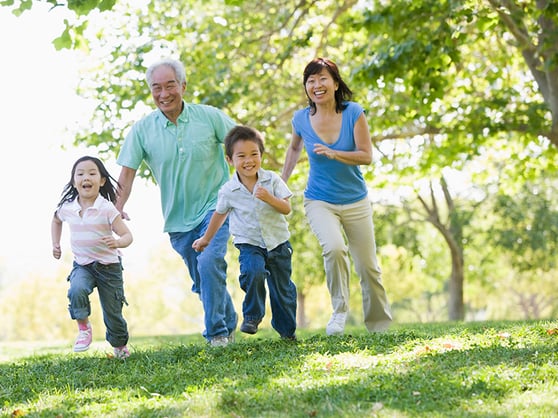 Let's get right to it. Using screens at meals is a problem because it makes us gain weight.
People who use screens during meals. Eat more during the meal. Snack more after a meal. Eat faster. Don't pay attention to their level of fullness. Don't enjoy the meal as much.
83% of Singaporeans use their mobile or other screen during meals, even though more than 50% of Singaporeans find it annoying when others use their mobiles during meals.
Managing screen time during meals promotes healthy eating habits, decreases the amount of food we eat, and helps us build healthy relationships with each other. All we need to do is build the habit!
MORE ABOUT DAILY HABIT #3: I WILL EAT BREAKFAST, LUNCH AND DINNER EVERY DAY WITHOUT SCREENS
This habit reduces distractions that can lead to overeating, and help you practice positive eating habits like eating slowly and until satisfied (not stuffed).
Because eating is also often done with others, this habit helps you reconnect and fully engage with your friends and family.
How do I build this habit?
Keep all screens off and out of reach during meals.
Create a friendly challenge with your family, friends and coworkers by planning "screen-free meals", and leading by example.

Commit to this strategy consistently and build it into your mealtime routine!
Sources: